Post by Klein Choshek on Sept 28, 2015 22:49:46 GMT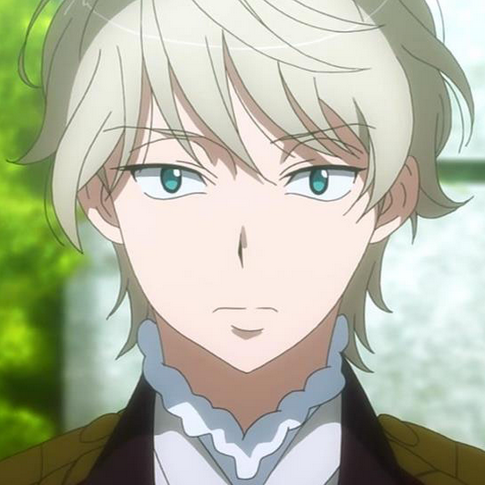 KLEIN CHOSHEK
Name: Klein Lanler Choshek
Alias: The Blue Terror of Ebonheart
Age: 21
Birth Date: June 6, 2046
Gender: Male
Race: Half-Eden/Human

City: Cloudclaw
Faction: Ebonheart Empire
Occupation: Machina Pilot
Rank: Lieutenant
DIRECTORY CODE
[h1]Kenji[/h1][ul][li][a href=""]Klein Choshek[/a] PLAYED BY [u]Slaine Troyard[/u], [i]Aldnoah.ZERO[/i]
[/li][/ul]
MACHINA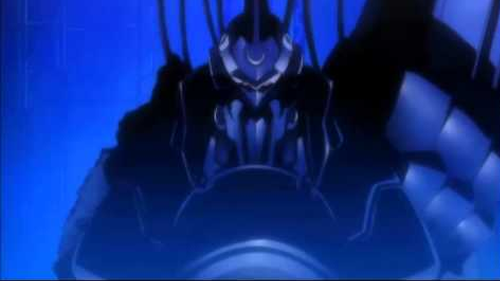 NAME:
Sempiternal
CLASS:
General
LINK
:
APPEARANCE
Klein is a young man, only just twenty years old. He stands just a little above average height, at 5' 7" inches tall. He is of a thin, athletic build, keeping lean and toned to ensure proper performance while in combat, weighing in at only 124lbs. Klein's complexion can only be defined as between pale and fair, being not as pale as the norm yet not fair skinned. His eyes are a vibrant, very light cerulean and give him a relaxed and sometimes sinister look. His eyebrows add to this "sinister" look, being sharp and narrow. Klein is also well known, and well liked, for his "flawless" smile. Combined with his likewise soft facial features, he is sometimes referred to as baby-faced. Klein's hair and eyebrows are a soft white, with his hair being generally unkempt.
His military attire consists of a navy blue jacket with red accents around the collar and cuffs, as well as gold trim. Additionally, he always wears white gloves. Underneath this he wears a white dress shirt, which is almost never noticeable since he always wears the jacket buttoned up. Klein also wears a leather belt, which is held together with a relatively simple buckle. Attached to his belt is sometimes a holster, holding a personal firearm. He wears similarly colored pants and black boots, of which the latter goes up most of his shins. Around his neck, Klein typically wears a necklace given to him by his mother, which holds her old wedding ring. This is his memento, and the one object he cherishes more than anything.
Unseen by any are the scars that cover Klein's back. These scars vary in size and severity, yet all serve the same purpose. These are, like the ring from his mother, his memento. Unlike the caring and nurturing mother, the scars come from a cruel and maniacal tyrant father. If one were to have these scars revealed to them, it would be the truest sign of Klein's trust and devotion to that person.
PERSONALITY
Klein has an incredible fierce personality, a trait he most often attributes to his father. That said, Klein is fierce in many different ways. On a physical level, while he appears frail and meek, the look in his eyes paired with his overall demeanor has been called intimidating. On a mental and emotional level, Klein is fierce for his devotion and his tendency to be absolute. Klein is one to see any task through to its completion, no matter what the consequences may be. This can play in to his loyalty, where his fierceness can make him an incredibly valuable ally. Since becoming the leader of the Vetgeist Empire, Klein's personality has changed completely - mostly for the better. The usually shy, closed young man quickly grew into a fierce and outspoken leader.
Klein presents himself as a charming, sophisticated gentleman with a wide range of knowledge ranging from art to foreign history, most of which seems to be self-taught. A highly secretive individual, he never allows himself to trust anyone completely - even those he calls his closest friends. Fearing the result of making himself vulnerable, Klein takes great care to ensure any such emotion is masked when he's around other people, hiding behind a facade of indifference and/or cheerfulness whenever he is upset. Given the circumstances involved, Klein is a person that does not enjoy talking about his past, preferring to leave it to mystery. He also presents himself as an outgoing people person, and his unwavering confidence in himself (paired with his charismatic demeanor) makes it easy for him to manipulate others if needed.
Loyalty is one of the values that Klein himself values most. Whenever he manages to open up to another person, he tends to build a strong relationship with said person. Only a few people within the ranks of the Empire are truly on a "friend" level with Klein, with almost no one really knowing who he is or where he comes from, though the meager overview Klein tends to give is enough to suffice in most cases. His loyalty ties in with his fierceness, making him incredibly protective of those he is able to open is outer shell to.
Despite the fact that he receives some negative feedback for being from the Sol System, Klein Choshek is best described as being "introspective, logical, rational, pragmatic, clear-headed, directive and attentive". As a strategist, Klein has proven himself to be better than First Rook ranked soldier before him at constructing plans and judging their inevitably outcome. A reluctant soldier at first, Klein stepped forward into the limelight of the Empire after the destruction of the Gauntlet Colony. Strong-willed and very self-assured, Klein is noted for quick thinking and, as a direct result, quick decision making. Although he can be intimidatingly decisive, Klein has shown to be open to new evidence and new ideas, flexible in all his planning to accommodate for changing variables.
Klein appears to excel at judging the usefulness of ideas, particularly those of other people, and will apply whatever seems most efficient in accomplishing the clearly envisioned goals he has set forth. To Klein, what matters is not only getting things done, but also learning the principles of how to get it done efficiently and well with a professional level of quality. However, the horror of Klein's newfound personality is in him not giving much thought to the social cost of getting there.
As mentioned previously, Klein has grown to become highly pragmatic, and will put forth a great deal of time and effort in to implementing highly effective ideas. He is driven to solve all of the complex problems prevalent in the world and to - by his own hand - create organized, decisive solutions to these problems to be executed swiftly and effectively. Unlike his predecessors, who chose to dwell on the past, Klein focuses instead on the future and how to better humanity. Because of this, he is well liked by his underlings for his decision to focus on positive aspects rather than negative ones.
Klein has also been noted for becoming highly theoretical, and one of the more open-minded than almost anyone among the Vetgeist Empire. Before Klein allows himself to take to any particular idea, he insists on researching into each and every single variable available to him and testing the theory to the various constraints of reality. If an idea is proposed to Klein that lacks in its own research and testing, he will almost immediately disregard it and move on to other more important tasks. As a proven and capable solider, Klein is meticulous in making sure all of his time is well spent on things that actually need it instead of "chasing fairy tales".
More specific to his role as the Lord High Admiral of the Vetgeist Empire, Klein has proven himself to be highly skilled in contingency planning and entailment organizing, which he uses in turn as directives to give well planned, specific, easy to follow orders to those beneath him. Also unlike previous leadership, Klein has been well received for his willingness to listen to and, if sound enough, accept concepts not only from those who work close to him, but those far beneath him as well.
---

Ambitions:


Unifying the Sol and Taurus Systems


Bringing peace and prosperity to his people


Protecting the Empress by any means necessary


HISTORY
Klein is a young man, torn down to what he feels is a molecular level, only to be put back together as a violent killing machine. Through his many trials and tribulations, he has quickly grown to realize one thing - the entirety of creation were nothing more than fragmented souls, much like himself. Feeling as if he is the only person to understand this, the young Klein has developed the ideology that a select few must become the architects of the future, and believes the Helghesian Empire is the only true path to realizing that goal. But where does Klein's story begin? Twenty years ago, far from the reaches of the alien colony of Taurus in the city of Cloudclaw - on Jupiter.
Born to a loving Eden mother and a human father, Klein considers the first few years of his upbringing as trouble free. Sure, there were bumps along the road, but for the most part life was perfectly clear. Klein loved his family, and they loved him, especially his mother. He would become incredibly close to her as a child, often referred to as "his mother's favorite man". To those on the outside, they appeared as a picture perfect fairy tale family. A beautiful mother, a handsome father, and a son taking aspects from both of them to be perfect in his own way. It was a live Klein wouldn't have traded for anything in the world. All of that changed, however, when a small group of anti-Eden radicals formed within the city.
Some of these men would frequently visit his father. Klein didn't know the men. He was a toddler, they weren't family. The boy had never seen these men before. His parents, however, seemed distraught by their arrival. The men would constantly arrive at the house, interrogating the parents and aggressively making demands from them, for what Klein didn't know. Whenever the men came, whenever they made their leave Klein's mother would be left in tears and his father would be in a fit of rage. It was after one of these visits that his father struck him, which came as a result of Klein simply breaking a glass jar of fruit. His mother, of course, verbally protested the act, which enraged his father even more. Klein became confused, he became scared. Still, he had his mother. Klein knew as long as he had her, he would stay safe forever.
One day, Klein's father showed a day of regret for his previous actions. To make it up to him, his father took them out to fish for dinner while his mother remained at home to prepare the kitchen. Klein was happy. While things had taken a dark turn, they appeared to turn around back to normal as quick as it started. Fishing was something the young Klein particularly enjoyed, not so much for the sport of it, but because he didn't understand it and was allowed to play while his father did all the work. All he can ever recall from that day is splashing in the water while his father laughed. As far as he could recall, that was the very last time he ever heard a fraction of happiness in his fathers voice, let alone a laugh.
Upon approaching their home, a deep feeling of dread fell upon Klein and his father. This feeling was only magnified tenfold when they reached the front door, which had been kicked open. Fearful, the two dropped everything and ran into the house, only to have the worst of their fears confirmed. Furniture was overturned, pictures of the family were smashed or smeared with what seemed like paint. Unable to find his mother, Klein's father instructed him to remain in the living room and wait for him to come back, then left to inspect the rest of the house. Looking around, Klein noticed the other wall had a large graffiti tag on it in red pain, scorning Klein's father for marrying an Eden and having a Half-Eden son. The paint appeared wet, compelling Klein to touch it. The silence was broken by the cry of his father, followed by the sudden realization - the words weren't done in paint.
Whoever had broken in to the house, assumed to be the men that had been visiting the house - or worse, they had mortally wounded Klein's mother and left her upstairs to die. Klein only had a few moments to speak to her before she gave her last breath. It was here that Klein gave him her wedding ring, and with a smile reassured him - "I will never leave you or stop loving you, Klein." The words would forever ring inside his head, and he would never throw out the memory of his mother. After her funeral, Klein's father became cold and heartless - and abusive to top it off. After all, it was Klein's "fault" that his mother was dead. It was then that Klein's perfect fairy tale life lost all hope of a happy ending, and took a turn for tragedy. He also started to withdraw from everyone, eventually being pulled from school.
Life was terrible. As the days went by, Klein's father grew more and more distant. Soon, it was almost like he didn't have a father. Instead, it was like Klein was living with a complete stranger. An angry, broken man at best. Seeing his father like this broke his heart, yet despite all he tried, there was simply nothing Klein would do to remedy the emptiness his father was experiencing. He understood it all too well. He missed her, and Klein did too. He would frequently hold on to the ring, now safely kept around his neck on a silver chain. The chain itself was a gift from Klein's father, giving the impression there might have been hope to turn things around, but as the abuses intensified all hope for his father's retribution was lost. Klein was driven further and further into darkness.
As Klein aged, the nature of the abuses he faced only grew. His father became smarter with the nature of his discipline. Now that Klein had to leave the house, all attention was turned towards ensuring no one ever knew what was happening behind the Lanler household's closed doors. The beginning of the worst of it came to pass when Klein returned home late from work. Drunk and blinded by rage, Klein's father tore the shirt from his son's back and proceeded to deliver a series of lashes to his back with a belt. This would continue to happen over the course of the next few days, with Klein eventually becoming numb to the pain. Klein became cold, he became hollow. He developed the closed shell that he is known for today, vowing to never let anyone into his heart ever again.
Klein's moment of vengeance came on a night like any other, yet something was different. A storm had moved in to the city, one of tremendous lightning and powerful winds and rains. Klein entered the house, already prepared for what was to come, but was met with something else entirely. His father, completely consumed by depression, madness and drunkenness attacked him with a kitchen knife. He was able to dodge the first attacks mark, though he was struck in the face, resulting in a large wound over his right eye. Bloody, Klein made way for the back of the house to make his escape. He would be caught several times by swipes at his back over the course of his escape. Klein was a mess, but he eventually made his way in to the backyard. His father exited after him, preparing to deal the final blow to the exhausted Klein. In a fit of intense emotion and desperation, adrenaline took control. Grabbing for the first thing he could get his hands on, Klein grabbed a sharp rock and jumped up, plunging it into his father's neck.
Everything after that was a blur to Klein. The next thing he remembered was being on a small ship, heading towards the colony of Honor Hall when the shuttle he had (or assumed to have) stolen was caught in a solar storm. His ships jump capabilities skewed, Klein found himself in the Taurus System, where he was picked up by Helghesian forces. The timid Klein was treated poorly at first, but over time proved to be incredibly valuable. He was formally adopted by a Helghesian soldier named Molik Ulhar, who held the rank of King. Leading to the attack on Gauntlet Three, it was thanks to Klein that the Vetgeist forces found and destroyed the colony itself, as well as supposedly destroying the Redeemer. His "father" was killed in the attack, but not before ending the life of Vernier Ebonheart.
During the onslaught, Klein had a change of heart while witnessing the murder of several innocent people. It was disgusting, treacherous to say the very least. The people he had grown to respect and care about were only using him to their own ends, a thought which sickened Klein. Armed with a single pistol and seven shots, Klein put down the Helghesian Lord High Admiral and donned his red jacket, leading a small revolt of sorts against the attackers. He later found Miori Ebonheart, whom appeared dead, and with the assistance of Leokreuz Strauhund.
During her recovery, Klein was officially declared the Lord High Admiral of the Vetgeist Empire, which he reluctantly accepted. After Miori awakened, Klein expressed his concern for his people and offered the Empress the entirety of the Helghesian Empire, if she swore to keep them safe. Miori accepted the proposition, and the Vetgeist assimilated into the Ebonheart Empire that very day.
Klein now continues to serve the Empire as a Lieutenant, also working closely with Miori as her political adviser. He also pilots the MACHINA known as SEMPITERNAL, a prototype to the current Noblesse Oblige, and is known as the Blue Terror of Ebonheart.
CODED BY HP